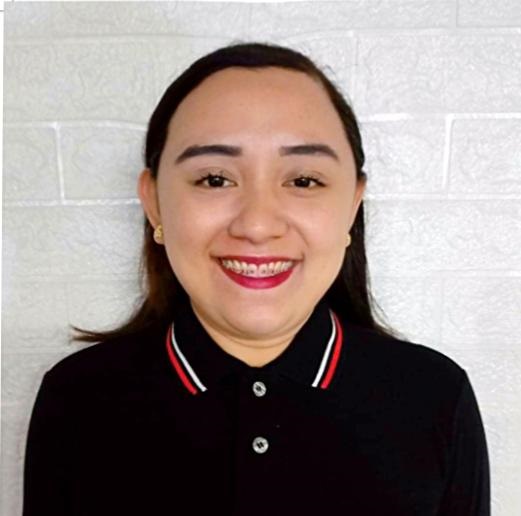 Interests
I am interested to learn and gaining experiences in my own field not only my skills as a teacer, but my interpersonal and my whole being to be a finer citizen in my home country.
Background
5 years English Teacher online and offline.
A place
I would love to visit
I would like to visit Paris because this is a beautiful country, I want to go here at least once in my lifetime.
Message for students
We are all on our own journey but in every session, we all need one another and will help one another grow to become what we always wanted to be better than yesterday.
日付
01/20
(木)
01/21
(金)
01/22
(土)
01/23
(日)
01/24
(月)
01/25
(火)
01/26
(水)
06:00
-
-
-
-
Open
Open
Open
06:30
-
-
-
-
Open
Open
Open
07:00
-
-
-
-
Open
Open
Open
07:30
-
-
-
-
Open
Open
Open
08:00
-
-
-
-
Open
Open
Open
08:30
-
-
-
-
Open
Open
Open
09:00
-
-
-
-
Open
Open
Open
09:30
-
-
-
-
Open
Open
Open
10:00
-
-
-
-
-
-
-
10:30
-
-
-
-
-
-
-
11:00
-
-
-
-
-
-
-
11:30
-
-
-
-
-
-
-
12:00
-
-
-
-
-
-
-
12:30
-
-
-
-
-
-
-
13:00
-
-
-
-
-
-
-
13:30
-
-
-
-
-
-
-
14:00
-
-
-
-
-
-
-
14:30
-
-
-
-
-
-
-
15:00
-
-
-
-
-
-
-
15:30
-
-
-
-
-
-
-
16:00
-
-
-
-
-
-
-
16:30
-
-
-
-
-
-
-
17:00
-
-
-
-
-
-
-
17:30
-
-
-
-
-
-
-
18:00
-
-
-
-
-
-
-
18:30
-
-
-
-
-
-
-
19:00
-
-
-
-
-
-
-
19:30
-
-
-
-
-
-
-
20:00
-
-
-
-
-
-
-
20:30
-
-
-
-
-
-
-
21:00
-
-
-
-
-
-
-
21:30
-
-
-
-
-
-
-
22:00
-
-
-
-
-
-
-
22:30
-
-
-
-
-
-
-
23:00
-
-
-
-
-
-
-
23:30
-
-
-
-
-
-
-
24:00
-
-
-
-
-
-
-
24:30
-
-
-
-
-
-
-