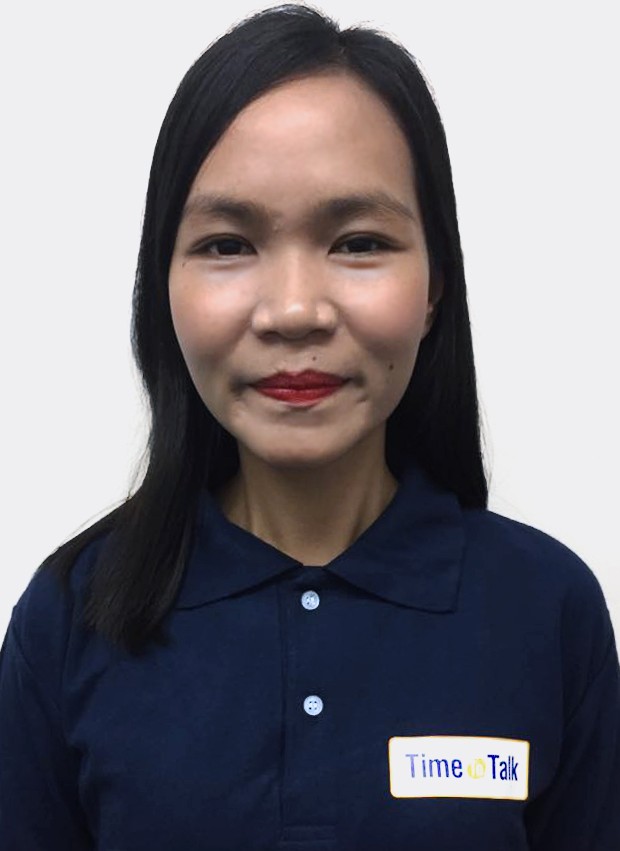 Interests
I've always been fascinated to travel and explore beautiful islands in my country and eat local dishes. I regularly participate in some volunteer work and I enjoy meeting new people to hear their insights about life.
Background
I graduated with a degree of Bachelor of Science in Information Technology. As an English teacher, I acquired extensive training in TESOL. I've been teaching English as a second language for 5 years to students students of all ages. I enjoy talking about world news, health and technology.
A place
I would love to visit
I would love to go to Seoul and New York.
Message for students
A wise person listens and takes in more instructions. A man of understanding acquires skillful direction.
日付
12/10
(火)
12/11
(水)
12/12
(木)
12/13
(金)
12/14
(土)
12/15
(日)
12/16
(月)
06:00
Closed
-
Open
Open
-
-
Open
06:30
Closed
-
Open
Open
-
-
Open
07:00
Closed
-
Open
Open
-
-
Open
07:30
Closed
-
Open
Open
-
-
Open
08:00
Closed
-
Open
Open
-
-
Open
08:30
Closed
-
Open
Open
-
-
Open
09:00
Closed
-
Open
Open
-
-
Open
09:30
Closed
-
Open
Open
-
-
Open
10:00
-
-
-
-
-
-
-
10:30
-
-
-
-
-
-
-
11:00
-
-
-
-
-
-
-
11:30
-
-
-
-
-
-
-
12:00
-
-
-
-
-
-
-
12:30
-
-
-
-
-
-
-
13:00
-
-
-
-
-
-
-
13:30
-
-
-
-
-
-
-
14:00
-
-
-
-
-
-
-
14:30
-
-
-
-
-
-
-
15:00
-
-
-
-
-
-
-
15:30
-
-
-
-
-
-
-
16:00
-
-
-
-
-
-
-
16:30
-
-
-
-
-
-
-
17:00
-
-
-
-
-
-
-
17:30
-
-
-
-
-
-
-
18:00
-
-
-
-
-
-
-
18:30
-
-
-
-
-
-
-
19:00
-
-
-
-
-
-
-
19:30
-
-
-
-
-
-
-
20:00
-
-
-
-
-
-
-
20:30
-
-
-
-
-
-
-
21:00
-
-
-
-
-
-
-
21:30
-
-
-
-
-
-
-
22:00
-
-
-
-
-
-
-
22:30
-
-
-
-
-
-
-
23:00
-
-
-
-
-
-
-
23:30
-
-
-
-
-
-
-
24:00
-
-
-
-
-
-
-
24:30
-
-
-
-
-
-
-