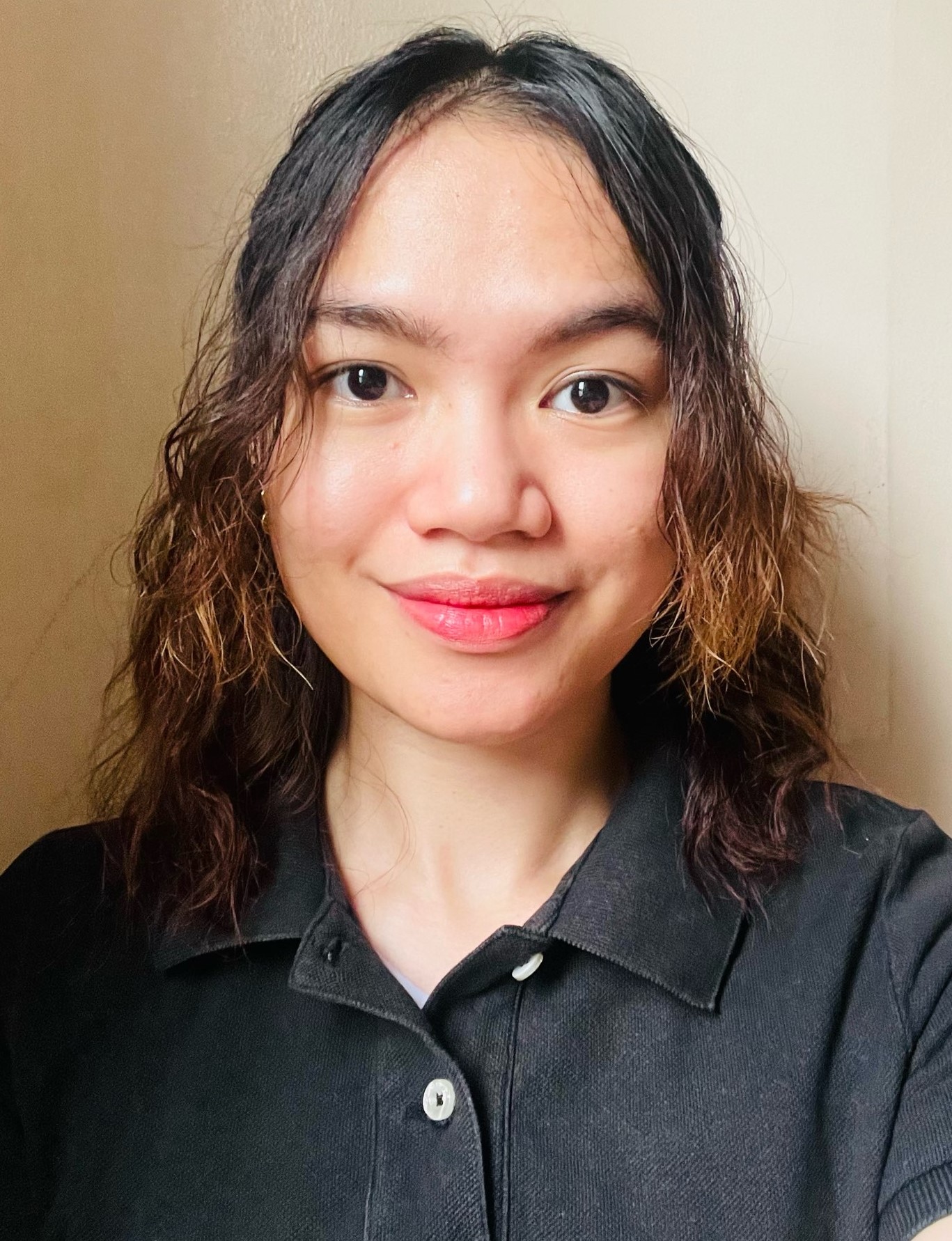 Interests
I love reading fiction novels. I love watching movies and series. I love traveling and going to the beach.
Background
I graduated from Far Eastern University and there I had an opportunity to teach English to Thai and Japanese students.
A place
I would love to visit
I would like to visit is ICELAND because I want to see the beautiful Aurora Borealis and also admire snow-capped mountains.
Message for students
English can be confusing and challenging. I'm looking forward to meeting you and sharing my English knowledge with you.
日付
12/08
(木)
12/09
(金)
12/10
(土)
12/11
(日)
12/12
(月)
12/13
(火)
12/14
(水)
06:00
-
-
-
-
-
-
-
06:30
-
-
-
-
-
-
-
07:00
-
-
-
-
-
-
-
07:30
-
-
-
-
-
-
-
08:00
-
-
-
-
-
-
-
08:30
-
-
-
-
-
-
-
09:00
-
-
-
-
-
-
-
09:30
-
-
-
-
-
-
-
10:00
-
-
-
-
-
-
-
10:30
-
-
-
-
-
-
-
11:00
-
-
-
-
-
-
-
11:30
-
-
-
-
-
-
-
12:00
-
-
-
-
-
-
-
12:30
-
-
-
-
-
-
-
13:00
-
-
-
-
-
-
-
13:30
-
-
-
-
-
-
-
14:00
-
-
-
-
-
-
-
14:30
-
-
-
-
-
-
-
15:00
-
-
-
-
-
-
-
15:30
-
-
-
-
-
-
-
16:00
-
-
-
-
-
-
-
16:30
-
-
-
-
-
-
-
17:00
-
-
-
-
-
-
-
17:30
-
-
-
-
-
-
-
18:00
-
-
-
-
-
-
-
18:30
-
-
-
-
-
-
-
19:00
-
-
-
-
-
-
-
19:30
-
-
-
-
-
-
-
20:00
-
-
-
-
-
-
-
20:30
-
-
-
-
-
-
-
21:00
-
-
-
-
-
-
-
21:30
-
-
-
-
-
-
-
22:00
-
-
-
-
-
-
-
22:30
-
-
-
-
-
-
-
23:00
-
-
-
-
-
-
-
23:30
-
-
-
-
-
-
-
24:00
-
-
-
-
-
-
-
24:30
-
-
-
-
-
-
-